Government Websites and Reporting Australian Help Desk - Office Hours 8 to 5 Mon-Frid AEST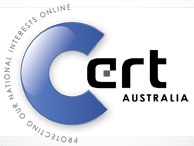 Computer Emergency Response Team (Australia)
This Group is probably the best of the Government Agencies to contact especially DDOS attacks on individual websites
The idea is to report incidents so that CERT compiles an overall picture of internet health. They provide excellent advice, especially with smaller businesses.
DDOS attacks and other incidents should be reported to https://www.cert.gov.au/report
CERT Australia is part of the Federal Attorney-General's Department. CERTalso work in the Australian Cyber Security Centre, sharing information and working closely with the Australian Security Intelligence Organisation (ASIO), the Australian Federal Police (AFP), the Australian Signals Directorate (ASD) and the Australian Criminal Intelligence Commission (ACIC). In addition, CERT works closely and share information with our international counterparts.
CERT notifies website owners of compromised data. They explain what to do when this happens.